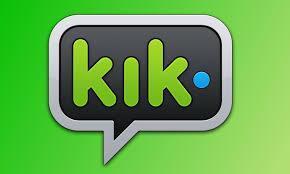 Welcome to Pegging Paradise. Thanks for checking it out! Happy to have you here - along with the Tumblr peeps.
There is a LOT of information here about pegging. TONS. This blog just celebrated it's 9th birthday! Be aware that you will also encounter BDSM overtones, because that's what I am into. You can find a ton of information over at Pegging101.com, too. There you'll find informational articles only with no BDSM included, if that is your preference.
Are you looking for places to chat about pegging?
Patrons of my work have access to an exclusive Discord Chat group! Here's the Patreon Link. For only $1/month you can chat with pegging aficionados from all over the world. Rewards for the various levels of support include written (75 pegging stories!) and audio erotica to excite and inspire. This helps to support my work spreading information about pegging to all who seek it!
I have a (free) MeWe Pegging Discussion Group. Mewe is like a FB replacement with privacy and integrity (and no asshole in charge). No pics are allowed in the group chat please, unless they are of toys/equipment with no people. You may post other pics in pic thread, however - I pinned it to the top of the group posts for easy access. I don't allow personal ads, btw!!
Another free option: Reddit/straightpegging - great group of people - helpful! No personal ads or porn pics there. Other pegging reddit groups are overrun with both.
I also have a Podcast about Pegging! Just posted up #244. iTunes, Stitcher, or your favorite podcast downloader app. You can also stream it directly from PeggingParadise.com.
I offer Webinars about Pegging, as well! http://peggingparadise.com/blog/webinar-signup/
Please do not hesitate to email me with questions! Ruby@PeggingParadise.com
Happy Pegging!
Ruby